Tara rafting is our only day tour offered in neighboring Montenegro. The tour begins with an early pick up (6:30 am) in Dubrovnik for a scenic 3 hour drive to the Tara River Canyon in northern Montenegro. After gear issue, transfer by 4 wheel drive up stream to the put in spot. Time spent on the river is 3.5-4 hours, with stops at waterfalls and for swimming. After rafting, return to the camp for a hearty lunch of soup, local cheese, grilled vegetables, fresh baked bread, grilled meat, and dessert on a deck overlooking the river. All food is locally sourced and prepared on site as the closest market is 25 km away.
Activity Level: Easy, 18 km on the river with 22 rapids
Departures: pick up at your Dubrovnik accommodation
Full-Day Tour: 6:30 AM to 6:30 PM, 4 person minimum
Price: €110 / US$117 / £97
Inclusions: Round Trip transportation to the Tara River Canyon (3 hour drive), half-day guided rafting excursion, all equipment (wetsuit, helmet, life jacket, neoprene booties) and a hearty riverside lunch.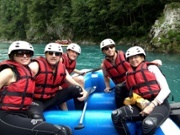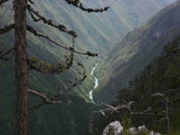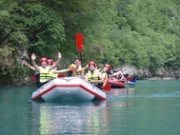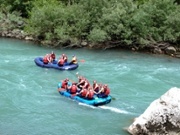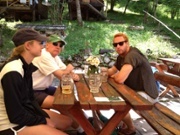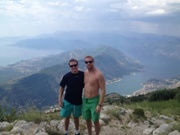 The scenic drive from Croatia's Adriatic coast inland to the mountains of neighboring Montenegro is spectacular in itself. Densely forested Balkan mountains shelter clear glacial lakes and deep river cut canyons. The Tara River canyon is Europe's longest and deepest gorge; second in the world to the USA's Grand Canyon. Raft the final 18 km stretch, with 22 distinct rapids, before the Tara crosses into Bosnia, followed by a hearty lunch overlooking the flowing green water of the Tara River.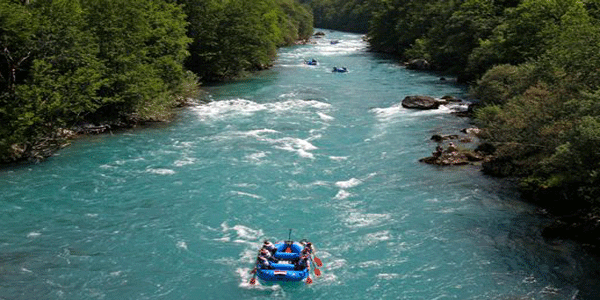 What to Bring
:
YOUR PASSPORT, water and snacks for the drive, a change of clothes, a warm layer (sweater or fleece) for the cooler mountain air, and Euros should you wish to purchase additional drinks (beer, wine, local grappa, coke, juice). You may drink water from the river. Croatia's currency is the Kuna; Montenegro accepts only the Euro. A camera is optional; you will see amazing scenery and be in the 2nd largest river gorge in the world, so you'll probably want to snap a photo or two.
Rafting Gear provided:
Wetsuit & boots, lifejacket, helmet, dry bags for dry storage of personal items on the river. You may wear a swimsuit with clothes over. Your wet suit goes over your swimsuit. If you don't want to travel in swimwear there are changing facilities at the camp. You are served a hearty lunch after rafting and the return drive to Dubrovnik.