We are open for business
Join us on one of our multi sport tours that fit everyone's appetites and capacities. Be it a short half-day outing or a week of all-inclusive adventuring with us, we got you covered and are operating in accordance to all the latest COVID regulations and suggestions from both the local authorities and international institutions.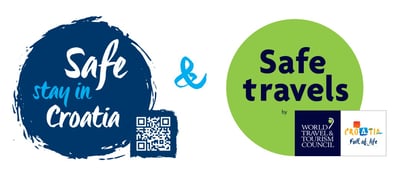 Croatia is open to travelers
As of April 1, 2021 Croatia is open to all travelers who meet one of 3 criteria: visitors must present a COVID-19 vaccination certificate; present a negative PCR or antigen test taken no more that 48 hours before arrival; have been diagnosed with and recovered from COVID-19 180 days or less prior to arrival.
2021 is the year to visit
Croatia's open sea, sparsely populated islands, and outdoor lifestyle are perfect for pandemic starved travelers. Kayaking, paddle in hand, is a natural way to socially distance. 2021 may be the best year to visit Dubrovnik and the near-by islands before tourism returns in full.