Pedal & Paddle: Lopud & Sipan Islands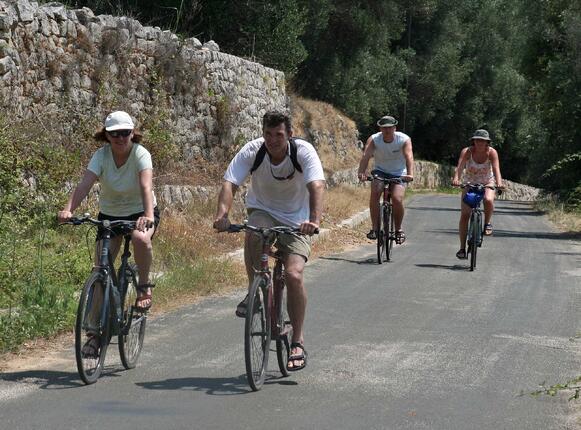 Activity Level: Moderate, 10 km kayaking/10 km biking
Departures: from Gruz ferry terminal, ferry transport included
Full-Day Tour: Mon.-Sat. 9:45 a.m. / Sun. and Holidays 8:45 a.m.
Price: 400Kn / €52 / US$55 / £44
Paddle from Lopud to Šipan Island, the most remote of the three inhabited Elafiti Islands. A one-hour paddle brings us to a small fishing village on Šipan, where we abandon kayaks for bicycles. Šipan has a rich and colorful history dating back to Ragusa's 15th century Renaissance. A single tarmac road bisects the island, connecting its two small villages. Cycle past vineyards, aristocratic villas, olive groves, old stone churches, and lush landscape to Luka Šipanska, an unpretentious village nestled in a deep bay. Lunch in Luka affords beautiful views of the outer uninhabited Elafiti Islands backed by the Pelješac Peninsula beyond. Pedal to the island's small sandy beach on a peninsula for a swim in Luka Šipanska's inland bay or venture into the open sea. After swimming, hiking, and lunch in Luka, cycle back to kayaks for the paddle back to Lopud and the ferry ride home.
Lunch, at a small restaurant in Luka Šipanska's serving the day's freshest catch, is one of the many highlights on Pedal & Paddle. Lunch is not included in the tour price.