Koločep Island: Cliffs and Caves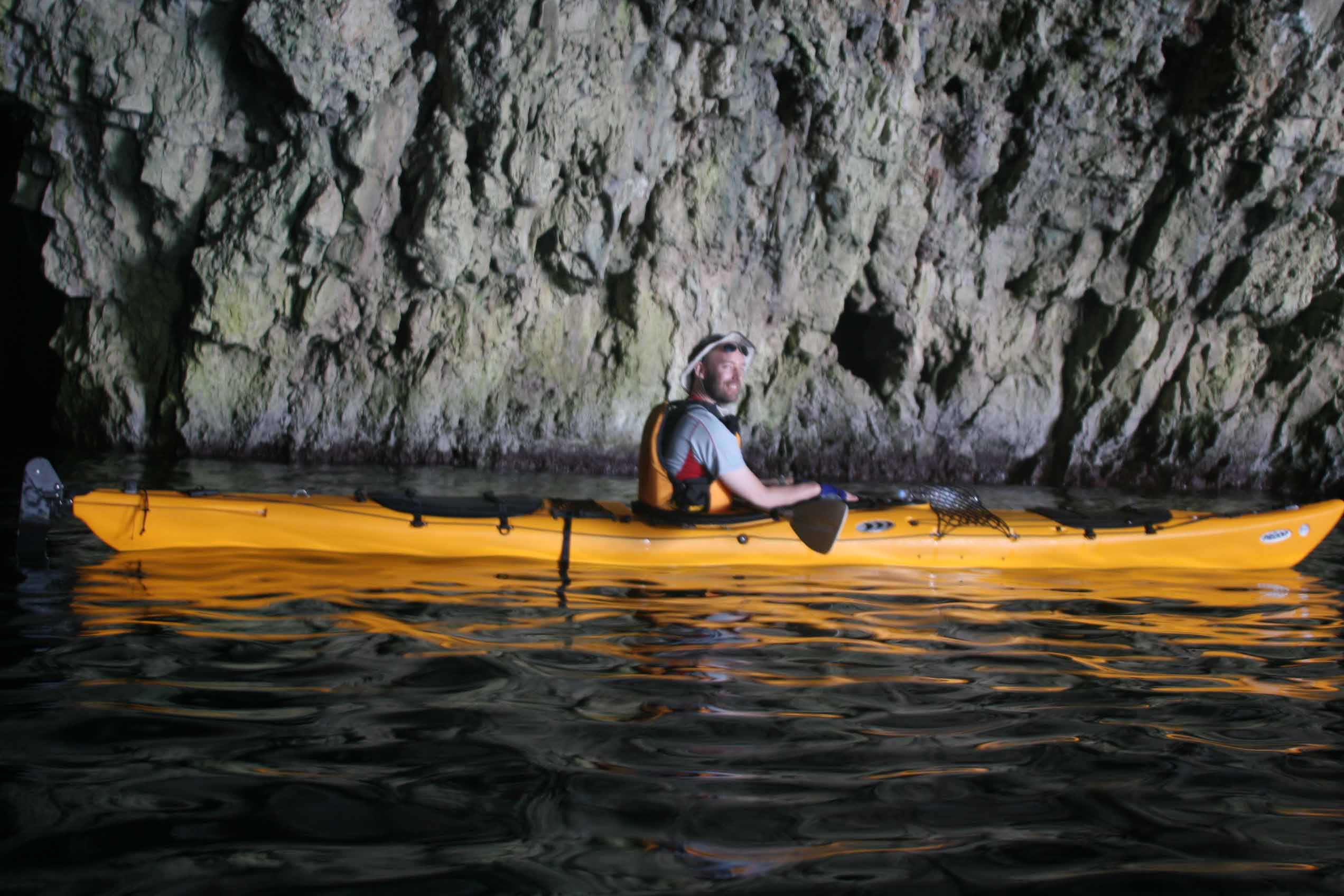 Activity Level: Moderate, 15 km
Departures: from AKT office, car transport included
Full-Day Tour: Daily 9:00 a.m.
Price: 400Kn / €52 / US$55 / £44
Kayakers who venture to Koločep are rewarded with a sweeping vista of steep cliffs that rise abruptly from the sea, revealing dramatic wind-carved caves. Visit the island's two small settlements, hike its shady walking trails, and fill your dry bag with homemade jams, dried herbs, candied fruits, and virgin olive oil purchased from a local family. Paddle to an unforgettable lunch at a charming seaside restaurant in one of the island's small settlements. Highlights include snorkeling in Blue Cave, swimming in a secluded cove surrounded by towering cliffs, walking through pine forest and citrus groves, feasting on grilled sea bass or steamed mussels, and paddling home with some tasty Koločep Island delicacies.
A crossing and full circumnavigation of Koločep island is roughly four to five hours of kayaking: 2 to 2.5 hours in the morning, a leisurely break for lunch, swimming, and island exploration, and 2 to 2.5 hours kayaking back to Zaton Bay in the afternoon. In the case of unfavorable weather or rough seas, the itinerary may be shortened to the crossing from the mainland, paddling a portion of the island's coastline, and more time to walk and relax on the island.
Lunch, as a lovely seaside restaurant in a village on Koločep Island, is not included in the tour price.
Inquire about a Koločep: Cliffs & Caves Tour