After 2 years on pandemic pause, we welcome paddlers back to our crystal clear Adriatic Sea and quaint islands
Join our team of expert guides for a day or an entire week of sun-filled adventure in the Adriatic Sea. Tours range from a 1/2 day paddle in sheltered Zaton Bay, one of several full day tours to island destinations, weekend getaways, to inclusive weeklong tours, island hopping by kayak in Croatia and white water rafting in Montenegro.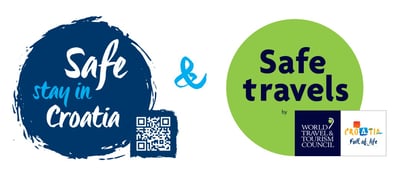 Croatia is open to all travelers
Croatia has dropped all border restrictions and entrance requirements
Croatia's open sea, sparsely populated islands, and outdoor lifestyle are the perfect cure for pandemic starved travelers.