Multi-day Tours
First of all, all tours meet certain criteria. Sea kayaking: cool destination, warm water, lots of islands, great climate, tasty and fresh Mediterranean cuisine, active & relaxing, cozy B & B accommodations, small groups, fantastic guides, a company with 10 years of experience leading kayak tours in southern Dalmatia.
Montenegro mountains: the largest and deepest river gorge in Europe, prisitne nature at its best, crisp mountain air, a magnificant totally natural (undammed) river, and Niksic beer- some of the tastiest on the planet. Alternatively, you can drink water from the Tara River.
1. Island Hopping Tour: It's for everyone except extremists who want killer days. IH is a fantastic family tour and suitible for beginner/novice kayakers.The tour also caters to more experienced kayakers, as extra paddling can be added to the daily itinerary. Evenings on Lopud Island are lovely and relaxing. IH is offered frequently throughout the 6 month season.
2. Short Break Tour: It's merely a shortend version of Island Hopping in the Elafiti Islands, so also suitable for the Island Hopping crowd. There are 3 days of kayaking, whereas Island Hopping has 4.5 kayaking days and a ½ day of island biking. Dinners are a highlight: you dine at a private home on a terrace overlooking Lopud Bay- fresh, organic, and local food in a spectacular outdoor setting.

3. Paddle Dalmatia Tour: The PD tour appeals to those who want to camp (3 nights of tented camping), paddle longer days, and venture further. It's less "relaxing" than Island Hopping and Short Break because you pack and move each day, but you don't carry much gear. Meals are in restaurants, so no need to carry food and cooking utensils. PD is not offered durring the summer (high season) because it's too difficult to book single night stays. PD is 6 days of sea kayaking, camping on the mainland, and overnights in B & Bs on the islands.
4. Best of Balkans Tour: For those who want to visit two distict regions, the Adriatic coast and islands as well as the inland mountians and rivers of northern Montenegro, Best of Balkans is your tour. The sea kayaking is the same as Short Break, so suitable for all ages and abilities. The mountain portion is also suitable for all- not highly strenuous rafting and hiking.
5. Montenegro Mountains and Sea Tour: The paddling expereince is different from kayaing in Croatia. You are in the Bay of Kotor, not in the open sea, so you are guaranteed calm water. In a big bay, you can get to lots of sights and villages (paddle to 2 UNESCO world heritage sites, Perast and Kotor) without straying far from your home base. The mountain section is the same as Best of Balkans- a bit closer, so a shorter drive- equally spectacular en route.
6. Pedal & Paddle Tour: Pedal & Paddle is a multi-sport tour. Your week's activity is divided into 3 days of kayaking and 2 full days of hiking and biking. Mljet Island is much larger island than those in the Elafiti Archipelago, so there are more options for longer bike rides, village to village on untrafficed roads. One third of the 60 km long island is national park with wonderful hiking trails. The hiking and biking is too challenging for young children.
7. Vis Island, Outer Limits Tour: Vis is our most challenging sea kayaking tour. The island is more exposed to wind and extreme weather conditions, with longer paddling days, but very worth the visit and extra energy expended. The coves and beaches along the southern shore are stunning and undiscovered by most tourists. The Vis Tour is best suited to paddlers with some experience in open water and Adriaitc Kayak Tours alumni.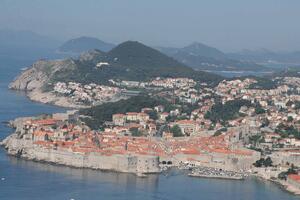 --Island Hopping: The Elafiti Archipelago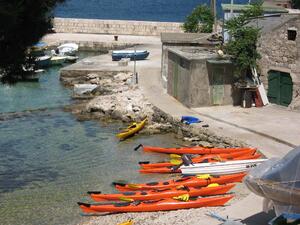 --Short Break: The Elafiti Archipelago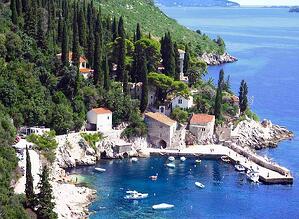 --Paddle Dalmatia: Elafiti and Beyond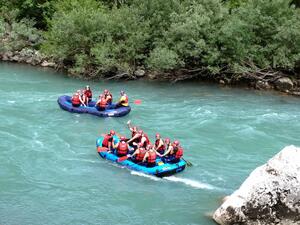 --Best of Balkans: Croatia & Montenegro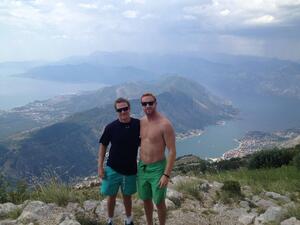 --Montenegro: Mountains and Sea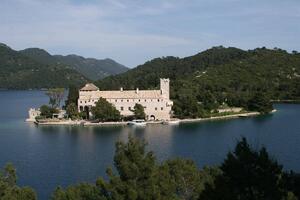 --Pedal and Paddle Mljet: Natural Tranquility